Admin Operations
·
Taxually HQ
·
Fully Remote
Operations Coordinator
Reinventing Tax Compliance - Hand in hand Please note: this job is a remote position but based in Hungary
We usually respond within three days
A little about who we are
Taxually was founded in 2018 with the aim of helping businesses calculate VAT amounts in 40 countries and automatically submit their VAT returns.
Taxually's mission is to make tax compliance easy so businesses can thrive. We are doing this by seamlessly connecting taxpayers and tax authorities through a simple and intuitive global tax platform. So far on our mission, we have made VAT compliance easier than ever before through end-to-end automation of VAT registrations, data management, filing and workflow.
We are continuing to build the most advanced tax technology platform in the world through a dedicated and mostly remote team. As a result, you'll get to work in one of the hottest tax technology startups in the world right now. The type of person who works here is driven, motivated, empowered and proud.
Our culture
We don't offer baroque job titles or set up rigid reporting lines. Instead, we build our team through trust, equality and fairness, giving our people autonomy and freedom to achieve their highest potential, and of course making tax compliance easier than ever before.
What we look for
We are looking for a full-time Operations Coordinator to help fast and continuous administration of our VAT registration-related processes.
We are looking for someone, who is a natural people leader, is not intimidated by huge excel reports, and creating/updating streamlined processes makes them happy - that's where you come in.
What you'll be doing
Providing our users with an outstanding customer experience - it is part of our mission to make Taxually users feel satisfied with our toolkit and service.
Task descriptions can sometimes be very limiting; however, we still have to give you a few hints on what you are expected to do at Taxually, so here we go:
Making sure we have sufficient people for submitting tax documentation in the various countries
Distribute the volume of registration/submissions through out for a smooth business operation
Collaborate with Product teams to ensure that the process is as simple as it can get
Coordinate with various stakeholders of the team to ensure that the information required to perform the task is available and clear
What skills will be useful

With the right attitude, there is nothing you can't achieve. Nevertheless, bringing the following fundamental skills may help you succeed in your role at Taxually:

Precise and accurate work is your love language 

Ability to explain complex issues in an easy and understandable manner
Prioritising various tasks under time pressure doesn't frustrate you  
You speak, read and work in English without hesitation, and if you speak any other language we will be really happy: we are an international team
You have a positive attitude, willingness to learn and genuine need to personal and professional growth
If you are a driven, self-motivated and highly flexible team player on top of being a self-learner and independent problem-solver, we will not even ask you for a Bachelor's degree or equivalent.
What you can count on
You'll get to work in one of the hottest tax technology startups in the world right now. You'll receive excellent training and guidance from our team members who believe in what Taxually stands for. The type of person who works here is driven, motivated, empowered and proud.
Don't meet all of the role requirements?
Don't worry! We care about outcomes rather than tickbox criteria, and it's often the case that the perfect person for the role has a CV that looks a little different.
Research (by Harvard University 🤓) shows that women are particularly likely to second-guess themselves and not apply — so if you're worried you don't meet all the criteria, get in touch anyhow and let us do the worrying.
At Taxually, we are committed to building a company that includes people from a variety of different backgrounds. We're particularly interested in hearing from people from typically underrepresented groups in the tech industry.
Department

Admin Operations

Role

Registration

Locations

Taxually HQ

Remote status

Fully Remote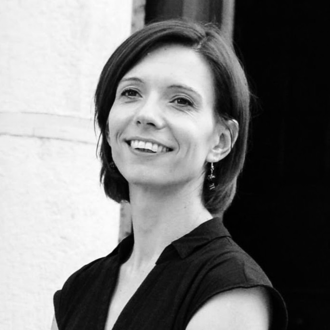 Contact
Kata Illich
Operational Manager – Admin Operations
About Taxually
We help online sellers calculate VAT amounts in EU countries and submit their VAT returns. All you need to do is subscribe for the countries where you need our service and provide your monthly selling data. We will calculate and submit everything.
Coworkers
150 and growing
Admin Operations
·
Taxually HQ
·
Fully Remote
Operations Coordinator
Reinventing Tax Compliance - Hand in hand Please note: this job is a remote position but based in Hungary
Loading application form